Top 5 Steakhouses For A Mother's Day Meal Fit For A Special Meat-Loving Mama
The way to mum's heart maybe through her stomach, treat her to a solidly good Aussie steak at these top spots.
Finding the perfect Mother's Day gift can feel like an impossible task, and considering all that a mom provides to a family, it may well be. If you have a meat-loving mama, we have some treats in store for you - a list of the city's best meat-centric restaurants that have on their menus top-quality Aussie beef & lamb and special Mother's Day menus fit for a queen.
With the easing of COVID-19-related dining restrictions you can book yourself in with the family (and even extended family) for a feast of meaty goodness.
Creating lifelong memories over delicious food at these special venues are what you are here for, but before we reveal our top picks for an unforgettable Mother's Day treat, here's why a sizzling steak is good for mom, in more ways than one. Read on.
Why Red Meat for Mom?
We've all looked to our mothers at some point as the "Iron Lady"; the one who could rescue the family out of even the toughest spot. However, did you know that women need to consume about twice as much iron as men? You heard that right, an average of 125 mg of iron leaves a woman's system during each menstruation cycle, and iron is a much-needed nutrient with essential health functions such as maintaining energy levels, producing red blood cells, supporting cognitive functions and bolstering the immune system.
Red meat is one of the richest natural resources of iron available and it is even visually evident of its richness - iron is what gives red meat its redness. Beef and lamb contain much higher levels of iron than any plant-based foods and hence, play crucial roles in replenishing iron levels. Heme-iron, a highly absorbable form of the nutrient, is also found only in meats and cannot be replicated by any plant-based substitute.
In addition to iron, red meat is also packed full of zinc, protein, magnesium and phosphorus which are essential nutrients for developing and maintaining healthy muscles, bones, skin, eyes and teeth.
Well, what are you waiting for? Book the family in for a juicy good steak meal with top-quality Aussie beef, at one of these excellent restaurants.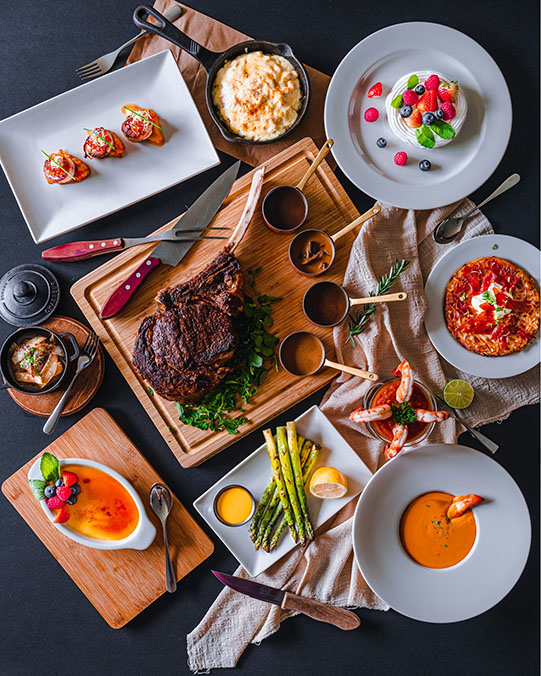 Wooloomooloo Steakhouse

With a wide selection of premium mouth-watering cuts, Wooloomooloo Steakhouse is the best spot in town to find the perfect steak for you and mom. From a 100% grass-fed organic Australian filet mignon to a 400-day grain-fed MB5 wagyu tomahawk from Northwest Queensland, every steak is accompanied by four signature sauces: au jus, peppercorn, mushroom and red wine madeira. For a truly memorable Mother's Day, Wooloomooloo Steakhouse is offering a sumptuous 5-course Mother's Day brunch menu ($68++ per pax) on 7th & 8th May, starring a juicy 150-day grain-fed Australian ribeye and much more.

For a meat-loving mom who would enjoy a spectacular view, there probably isn't a better steakhouse in town than 665°F, located on the 38th floor of Andaz Singapore. On Mother's Day, revel in the beauty of the magnificent city skyline with mom while savoring a dish specially curated for the occasion by Chef Poh Boon Neo. The Steak Oscar with Summer Truffle ($128++) utilizes premium Cape Grim beef tenderloin and Boston lobster topped with a gratinated béarnaise sauce.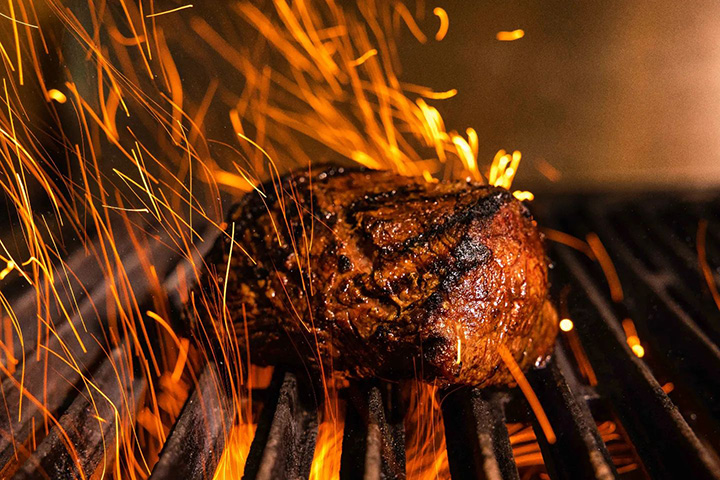 Bistecca Tuscan Steakhouse

Listed as the 21st best steakhouse in the world in 2022, and the only representative from Singapore in the top 101 list of the World's Best Steak, you can be sure that a trip to Bistecca Tuscan Steakhouse will be etched in mum's memories. Their signature sharing portions of steak (from $162) feature a variety that includes the luxurious 420+ days grain-fed F1 Kuroge Washu Bred Wagyu and Tajima MB6 Cuts From Australia. The quality here is top-notch, while the restaurant itself boasts a rustic look much like a cozy Tuscan eatery.

Black Marble by Otto

Across the street from the lively Holland Village buzz and situated in the quiet Raffles Holland V Mall lies the hidden gem Black Marble by Otto. This contemporary steakhouse, helmed by the highly experienced Swiss Chef Otto Weibel, serves well as a destination for an intimate celebration with mom. Choose from a variety of premium cuts from around the world, with a majority of offerings from down under such as the 45 Days Grain-fed Dry-Aged Bone-In Ribeye (600g, S$150++) which is patiently dry-aged in-house with Himalayan salt, resulting in a flavor-rich slab of meat.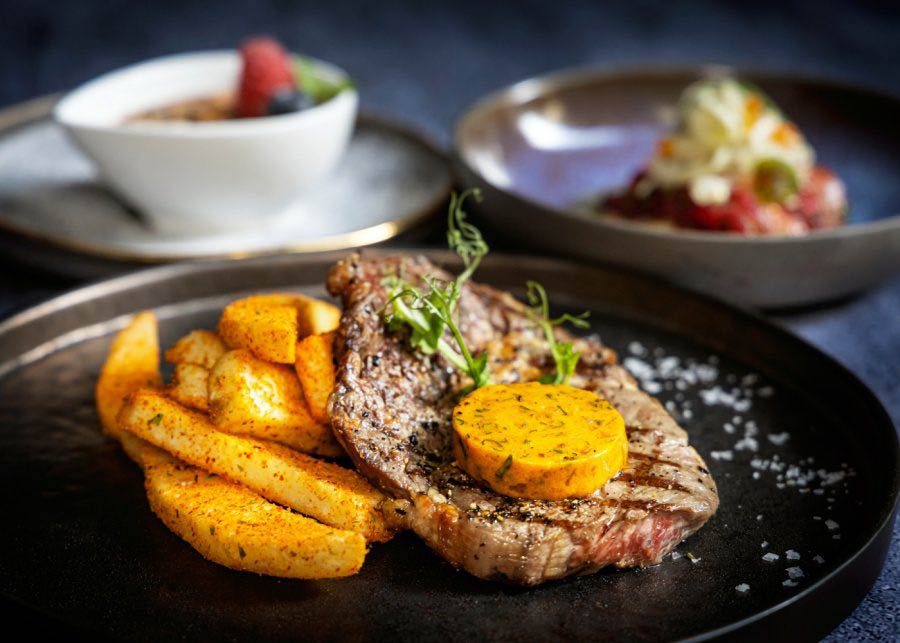 Bedrock Bar & Grill

Having achieved worldwide acclaim after over a decade of serving exceptional woodfire-grilled steaks, a meal at Bedrock Bar & Grill is a sure-fire way to leave any meat-loving mom satisfied. The Shio Koji Australian Wagyu Bone-in Striploin (400g, $138++) makes for a scrumptious selection, as does the Australian Grass-fed Beef Ribeye (400g, $89++). From 2nd - 9th May, the steakhouse is offering a three-course Mother's Day set lunch menu ($98++), which features an Applewood Fire-grilled Barley-fed Ribeye as the star of the meal.

Whatever you pick for this special day, here's wishing that special lady the best day ever.