Essential tools to cook the perfect beef and lamb dishes
The must-have kitchen tools for cooking meat
While it's true that practice makes perfect, having the right kitchen tools is half the battle won. So if you're hoping to grill the perfect medium-rare steak or roast an excellent rack of lamb with a nice pink center, consider getting these handy helpers recommended by top chefs around the region. They are designed to help you ace your meat dish and make your life in the kitchen a whole lot easier.
Cast Iron Pan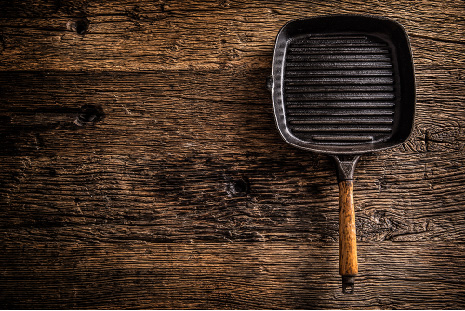 "A good cast iron pan is key to giving your meat (beef and lamb) the perfect crust and a tender, juicy center. This pan is particularly crucial if you're planning to cook a thick-cut steak, as this material not only provides even heat distribution but is able to take on and retain a good deal of heat. Using a regular non-stick pan or grill will result in heat-dissipating quickly, which will not allow you to achieve the ideal crust." – Paul Chong, Head Chef of Butcher Boy, Singapore
How To Pick A Good Cast Iron Pan
Pick a pan that is solid and heavy – a heavier pan means more capacity to retain heat.
Check that it has a strong handle to provide a steady grip.
Look out for high ridges on the pan, as these allow excess fat and grease to drain
Sharp Knife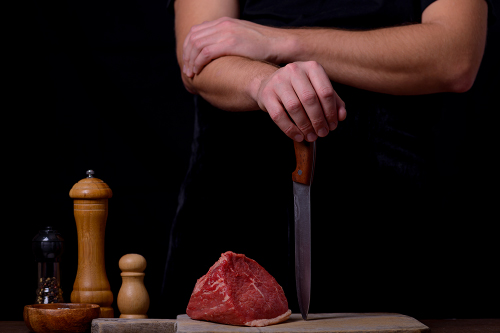 "An absolute must-have tool in the kitchen for me is a sharp knife. When you're working with a piece of meat like beef or lamb, it is impossible to trim or cut the meat properly with a dull knife, in fact, you can ruin a good piece of meat if you don't handle it with a sharp knife. Ideally, I prefer to have one of each of the following knives in my kitchen for different purposes: boning, paring and steak." – Pichaya "Pam" Utharntharm, Chef-Ambassador of Meat & Livestock Australia, and owner of Smoked and The Table by Chef Pam
How To Pick A Good Knife
The best way to pick a good knife is to hold it in your hand and see what it feels like – the weight and size have to feel comfortable.


Knife Sharpener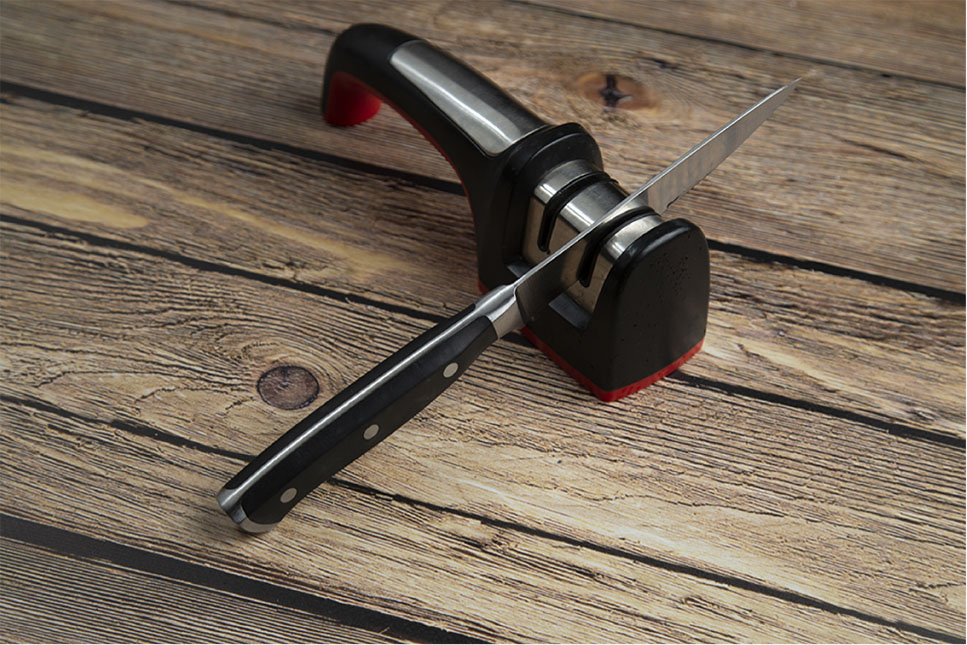 A sharp knife makes prepping meats a lot more efficient and enjoyable. After getting a good knife, it is important that you maintain it by sharpening it at least once a week, depending on how often you use it. The good news is, it doesn't require a lot of time or effort – just get a good knife sharpener to help you out with it.
How To Pick A Knife Sharpener
If you are looking for one that is affordable and easy to use – a manual knife sharpener is a good start. All you need to do is to pass it through the sharpening tracks a few times before use.


Timer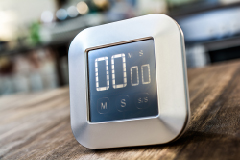 A timer is especially helpful if you're prepping a number of steaks and would like to achieve consistency. It will also help remove the guesswork out of your cooking, as you may be tempted to flip your steak a little too early or late. To ensure an even char, you should move your steaks as little as possible during the cooking process.
How To Pick A Timer
A digital timer has the advantage of being easy to read – choose one that has a large screen, a magnetic backing so you can stick it to your fridge, away from the grease, as well as a loud chime.
There is even an app for that. SteakMate — available for both Apple and Android devices — simplifies the entire process based on cooking style, cut, thickness, and desired doneness, complete with prompts for flipping and resting time to ensure a perfect steak.


Wooden Butcher's Block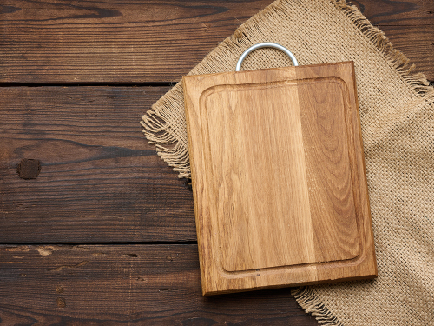 Invest in a good quality wooden cutting board as they are durable and they can help prevent your knives from dulling out too quickly. If possible, choose one that has a juice groove – this refers to an indentation on the cutting board that is designed to trap excess juices when cutting meat, so they don't end up all over your countertop or table.
How To Pick A Cutting Board
Choose one that is heavy so it remains stationary when you are handling a large piece of meat.
Meat Thermometer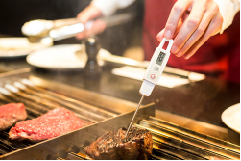 "A sure way to avoid overdone or undercooked steaks is to use a meat thermometer. If you're hoping to achieve medium-rare doneness, the internal temperature for both beef and lamb should be within the range of 54–57°C. The temperature for medium cooked steaks would be between 57-63°C." – Chef Isaac, Executive Chef of Commonwealth Concepts
How To Pick A Meat Thermometer
An accurate temperature reading on an easy-to-read display is essential for any kitchen thermometer – we recommend getting an instant-read thermometer, which is able to provide a reading in about 3 seconds.


Basting Brushes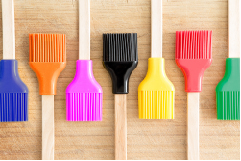 A simple way to take your steaks to the next level is to baste them during cooking. Basting is a technique of brushing your meats with liquids, like oil or butter, to preserve moisture and add flavour to your meats.
How to Pick Basting Brushes
We suggest getting silicone-bristled brushes as they are durable and easy to clean.


Wire Cooling Rack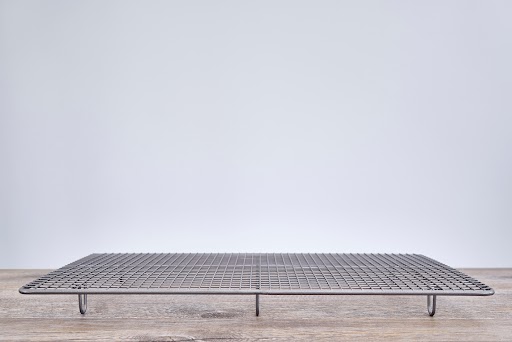 Once you've finished cooking your steak, it is important to let it rest between five to seven minutes on a wire rack – a wire rack allows the drippings to drain, as opposed to using a traditional tray, where the meat will be left sitting or soaking in its drippings.
How To Pick A Wire Cooling Rack
Pick a size that is big enough to hold the number of steaks you are preparing. Stick to
stainless steel or chrome-plated steel-core racks, which you can safely place on the grill.