Best Beef and Lamb Ideas for Lunar New Year
Chef-Approved Red Meat Treats To Add To Your Festive Table
Chinese New Year, also commonly known as Spring Festival, Chun Jie or Yuan Tan is descending upon us. In a few weeks, Chinese families around the world will be celebrating the most important festival of the year, and when loved ones gather together for reunion dinner, a meal of epic proportions.
For many home cooks, this means it's time to shop for a litany of ingredients, a process that can begin days or even weeks ahead of time. While beef and lamb do not usually make an appearance on the traditional reunion dinner menu, you can still incorporate them as part of the feast for your meat-loving family members. We take a leaf from chefs in Taiwan and Vietnam for some cooking tips and recipe ideas.
Meatballs, Dumplings & Braised Meat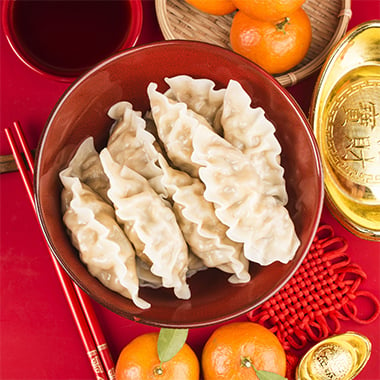 Beef is, without a doubt, a popular meat staple of Taiwan - one cannot walk past a bustling street or night market without seeing local vendors selling the ubiquitous braised beef noodle soup. As such, Australian beef is also well received in Taiwan for a few reasons, one of which is safety. "Australian cattle are known to be very safe with no major animal diseases such as Bovine Spongiform Encephalopathy (BSE) and Foot and Mouth Disease (FMD), which is very important for customers and diners. There is a strict tracing system from the birth of the cattle, feeding, slaughtering, production to transportation, so consumers feel very assured, explains Calvin Gung, Technical Specialist of Meat & Livestock Australia who is based in Taiwan.
Due to the quality of Australian beef and lamb, Calvin recommends these as good substitutes to pork when preparing two popular Chinese New Year dishes - steamed or braised lion's head meatballs with napa cabbage, and steamed dumplings or potstickers. The former is shaped to resemble the head of the guardian lion. In Chinese culture, the lion symbolises power and strength, while the shape of the meatballs signifies family togetherness.
Dumplings or "jiao zi", on the other hand, are made of dough and meat stuffing and typically eaten all year round. The shape of the dumpling resembles the gold ingot, which represents fortune and good luck, making it a must-have during the reunion feast.
For both dishes, Calvin advises home cooks to use any non-loin cuts of Australian beef or lamb. "For dumplings, as long as you adjust the fat and lean ratio and taste, you can wrap them in water, or roll them to make lion heads meatballs, to get two dishes at the same time," he adds.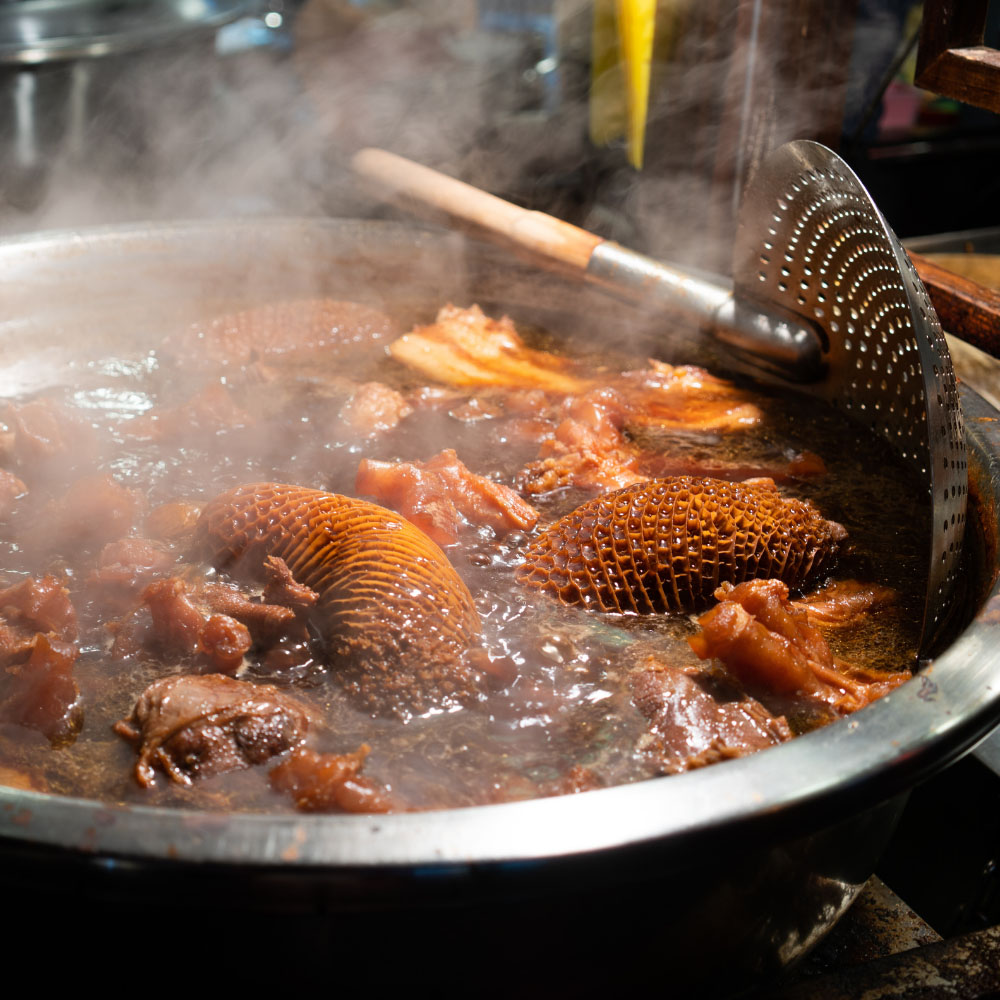 Another popular dish in Taiwan is "lu wei" or stewed meats, where different ingredients are braised in a fragrant soup broth infused with soy sauce and spices. For this aromatic delight, Calvin recommends three Australian beef cuts - beef tendon, shin-shank and beef tripe. To perfect it, the stew must be cooked over a small fire for hours so that the beef tendons get soft and gelatinous. Consider adding this dish to your reunion feast for a belly-warming experience.
Over in Vietnam, Lunar New Year or more popularly known as Tet, is a festival with Sino-Vietnamese origins. This day marks the arrival of spring and is celebrated on the first day of the first lunar month – usually late January or early February on the Gregorian calendar. According to Ngô Thanh Hoà, Co-founder and Head Chef of The OX Not Only OX and also the winner of MasterChef Vietnam 2013, different regions of Vietnam may share common festive dishes but they are usually prepared in different styles.
One of them is Bò Kho (Vietnamese beef stew), which is available in all of Vietnam but features as a Lunar New Year dish in the north."The locals use beef brisket to cook with ginger, lemongrass, chilli, star anise and five spices," shares Hoà. I would recommend using the rib-eye cut as the meat will not be too dry. For best results, he advises home cooks to marinate the rib-eye cubes overnight and add a few splashes of beer or red wine for an added depth of flavour. This dish has a thickened gravy so it can go well with baguette, vermicelli or rice.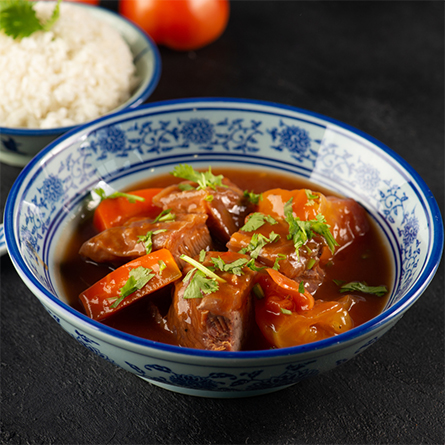 Slow-cooked beef shin-shank with sugarcane syrup, cinnamon, chilli & fish sauce is another signature Vietnamese dish. This dish comes from Nghe An, a province in North Central Vietnam. The locals typically enjoy this dish with pickles and steamed rice during Lunar New Year.
Hoà believes in mixing tradition with a touch of creativity to ensure a more memorable feast. "We always have some traditional dishes to celebrate Lunar New Year. These days, with access to good quality ingredients, we can create a modern feast to make it more interesting. My family enjoys steak with Asian sauces, braised beef brisket with five spices & lemongrass, slow-cooked beef cheek finished with a touch of truffle oil, and, of course, bánh mì, he shares.
Sherlyn Chan of @sherlynchanwp shares how you can beef up your steamboat for the whole family in this video.
Hotpot Goodness
What happens if you simply have no time to prepare a lavish meal? Have no fear, the hotpot is here! Steamboat makes for a fuss-free affair as all you need is to prepare the soup base, sauce, and raw ingredients. In Chinese culture, gathering around a hot pot or "wei lu" signifes reunion.
A steamboat feast is also great for red meat lovers as the sky's the limit when it comes to enjoying a variety of meat cuts. Calvin recommends Australian chuck eye roll, oyster blade, short rib, chuck rib, brisket, knuckle, topside and rump. For Australian lamb, he suggests the neck fillet, shoulder roll, leg-chump, shank, breast and flap.
Don't forget to check out this guide on 10 cuts of beef before you plan the meal. Having steamboat during Lunar New Year is one of influencer Sherlyn Chan's treasured family traditions. As part of the upcoming Taste of Tradition Chinese New Year by Aussie Beef & Lamb, Sherlyn shares how she goes about to prepare the yearly spread.
"For shabu-shabu, I love to use sirloin, ribeye, chuck eye roll – for more tender options; brisket – for the flavour balance and for the kids, I generally go for tenderloin as they are most tender. Ask the butcher for this specialty cut if the pre-pack option is not available in store," she shares. As she prefers the beef to be non-marinated, just a simple dip - Sherlyn recommends mixing soy sauce with chilli padi and garlic - will enhance and allow the superb quality and flavour of Australian beef to shine through.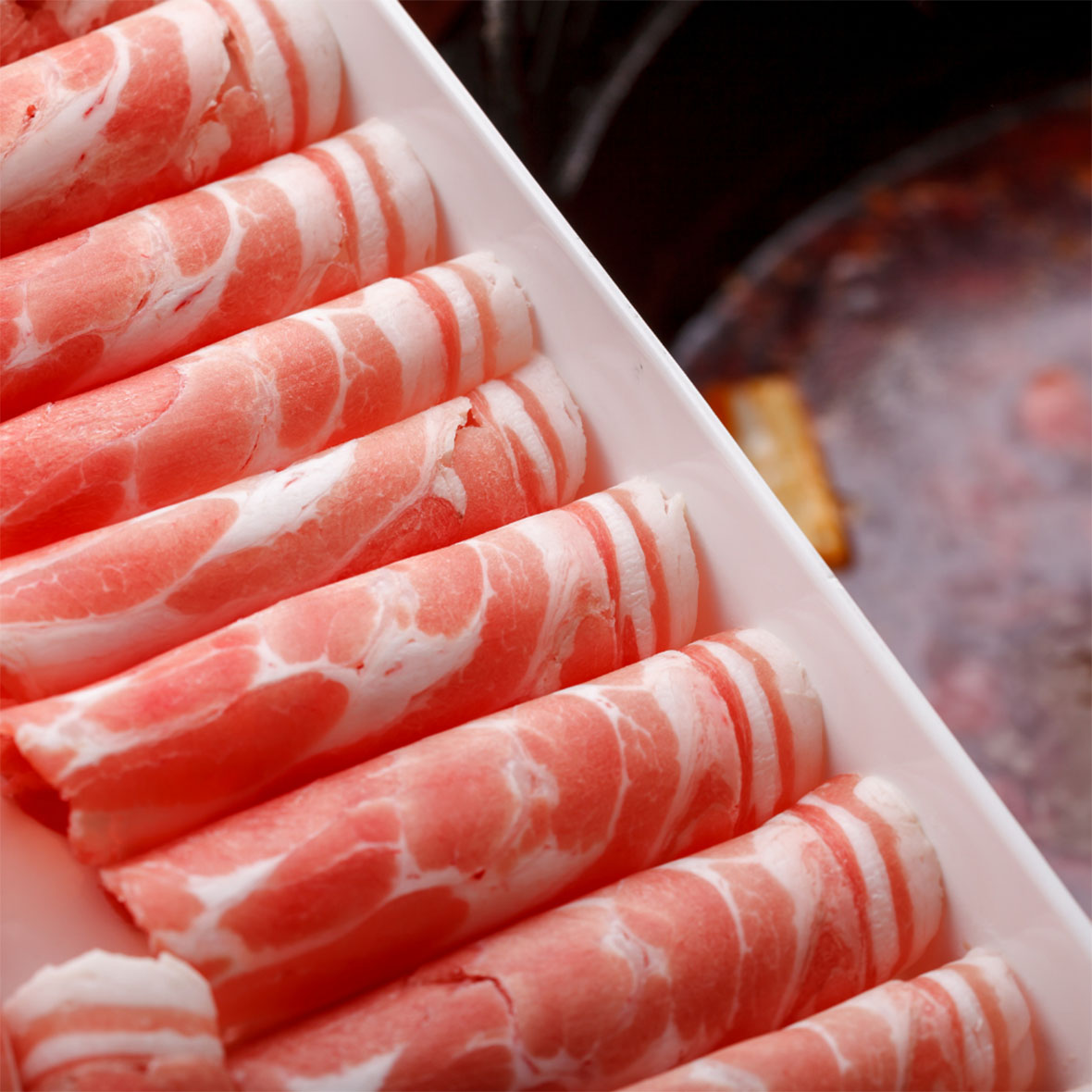 Calvin has this easy soy milk sauce recipe for those who love lamb hotpot. Mix 2 slices of fermented bean curd, 2 tablespoons of chilli bean sauce, 1 tablespoon of sugar, 1 teaspoon of sesame oil and 2 tablespoons of warm boiled water together. Add coriander and green onions and it's done.
Now that you are all set, it's time for grocery shopping. Here's a list of recommended retailers in Singapore to get you started. Have a delicious festive feast!