Classic Local Dishes Reimagined with Australian Beef and Lamb
Asian comfort food and Aussie red meat make a delicious combination in these easy-to-whip-up recipes.
Beef and Lamb are versatile proteins that lend themselves well to almost any recipe. When the meat is of superior quality it can be enjoyed simply pan-grilled with only a dash of seasonings needed to enhance its taste. Australian red meat with its premium quality brings excellent flavour to Asian recipes too. Moreover, the texture and tenderness of Australian beef and lamb bring a whole new dimension to the staple dishes we grew up eating in Singapore.
When it comes to beef, there are more than 70 potential cuts to use, making it the most versatile of all protein sources and one that can adapt to almost any dish. Lamb from Australia has the all-natural advantage of being pasture-raised, grass-fed, and free of artificial additives as well as hormone growth promotants - which results in an unmatched flavour it can bring to any recipe.
Here are some creative ways Australian beef and lamb have been used in local-style dishes.
AUSSIE LAMB WITH SINGAPORE NOODLES, SNOW PEAS AND CASHEWS
We know what you are going to say — there is no such thing as Singapore noodles. However, do give this recipe a try. Use any noodles that catch your fancy (we recommend kway teow or flat rice noodles or the yellow wheat flour noodles commonly used to make mee goreng). The addition of snow peas and cashew lends crunch and texture to the noodles and the thinly sliced lamb loin cooks to tender perfection in this easy one-dish wok-fried meal.
Recipe here
SATAY AUSTRALIAN LAMB CHOPS AND PEANUT SAUCE
With roots in Indonesian and Javanese cuisine, satay is also synonymous with Singaporean food reminiscent of late-night suppers and the delicious smell of smoky charred meat. Typically, satay is seasoned, skewered and grilled meat, served with a sauce – and the sauce here is key. This recipe replaces the skewers with juicy lamb chops that have been marinated in typical satay flavours (lemongrass, galangal and more) and are grilled and served alongside a sweet-savoury peanut sauce that is incredibly easy to put together.
Recipe here
BEEF RAWON
This long-simmered beef stew is a Hari Raya staple in many Malay homes. A labour of love where traditionally daging goreng (beef knuckle) and other tougher cuts are simmered along with a rempah (spice paste) of garlic, shallots, candlenuts and the inky black paste of the buah keluak nut. In this recipe, the Oyster Blade cut of Australian beef has been used which not only cuts down the cooking time, but it also results in a delicious stew of deep and rich flavours and exquisite tenderness.
Recipe here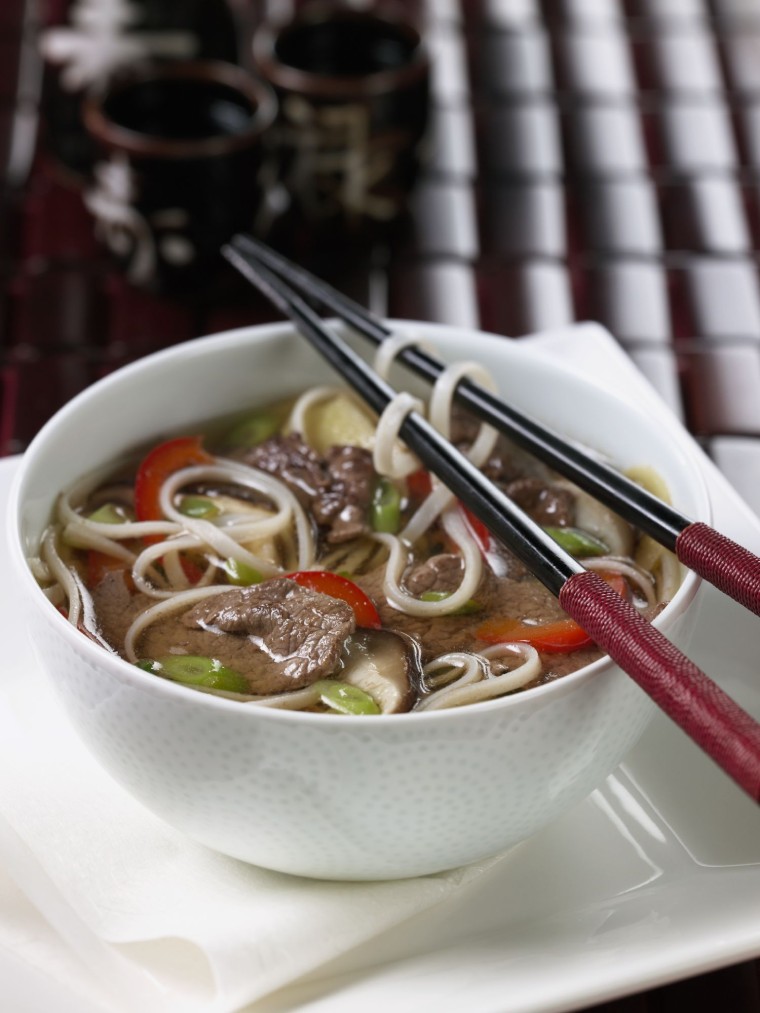 BEEF NOODLE SOUP
Beef noodle soup is comfort fare at its best. Easily available at most Singapore hawker centres, what you get is a robust broth, stewed or braised cuts of beef, slippery noodles and maybe a handful of vegetables or herbs for garnish. By using Australian beef, you can easily make this at home with deeper, more nuanced flavours and you can play around with the ingredients to your own preferences. Strip loin, rib eye or tenderloin work best in this recipe and chicken stock, aromatics and a dash of soy sauce are all you need for a flavour-rich broth.
Recipe here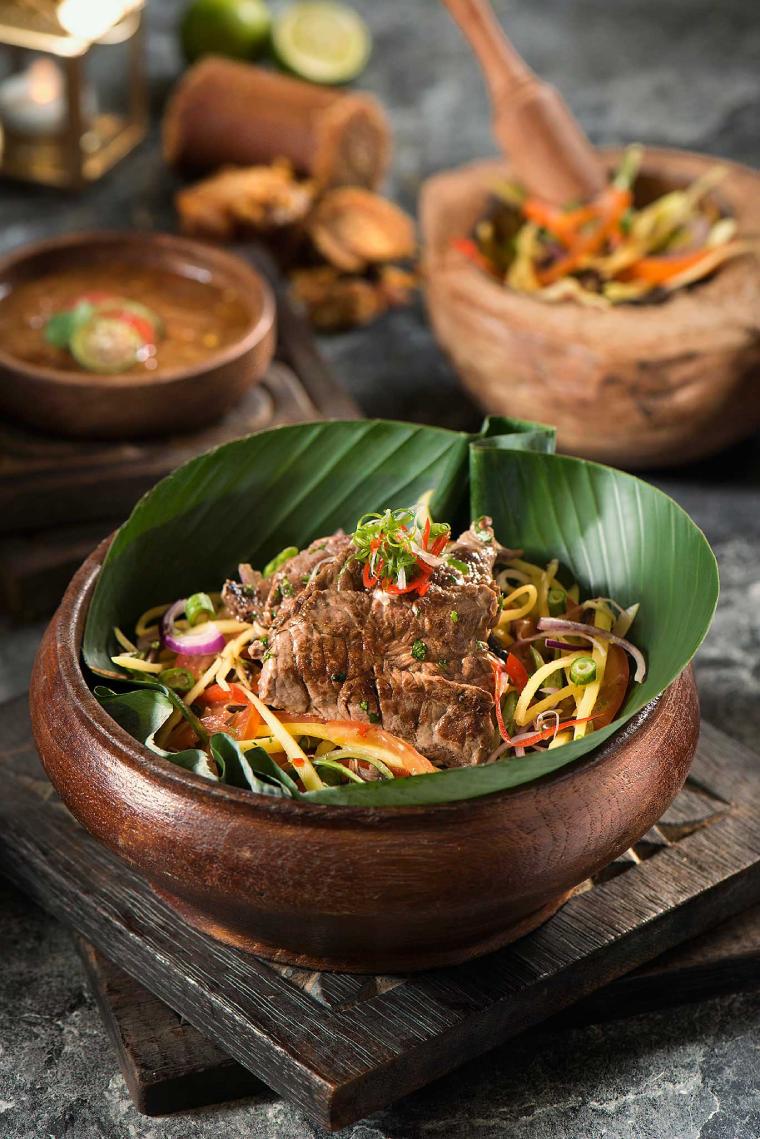 LOCAL STYLE AUSTRALIAN BEEF SALAD WITH VEGETABLES TOSSED WITH HOMEMADE SAMBAL CHILLI AND LIME JUICE
A Kerabu salad is a traditional spicy, tangy side dish served alongside Malaysian and Peranakan curries to cut the richness of lemak (coconut-laced) curries. Adding a flavour-packed protein such as Australian beef which has been seared with a blend of spices, gives this salad heft and allows it to be served as a main. Thinly sliced sirloin is a good choice of cut for this dish. Serve it with rice and a delicate soup or curry for a meal of balanced flavours.
Recipe here