Potluck Perfection: How To Plan Your Own Potluck Party
Unsure of what to cook or how to plan a potluck? Here are some useful ideas and tips, including Instagram-worthy recipes for Australian beef and lamb
Remember the good old days when potluck parties were frequent and uncomplicated? When friends and family members would tote casseroles of beef bourguignon or yoghurt lamb curries to your home and laughter and laid-back conversations would fill the rest of the evening?
These days, however, home gatherings in Singapore are much quieter affairs with only five visitors permitted per household per day, though that is still a vast improvement compared to the complete isolation we experienced during the Circuit Breaker days. So why not celebrate the small wins and relive the simple pleasures of pre-pandemic life, albeit a scaled-down version, by organising a small potluck party in the safety of your home with your closest friends and family.
Unsure of what to cook or how to plan a potluck party? From your meat-loving husband to your growing-up-too-fast nephew and niece, red meat is a surefire crowd-pleaser. We've included a delectable selection of Australian beef and lamb recipes to incorporate into your menu.
Australia offers a comprehensive system of food safety, quality assurance and traceability from farm to plate, and an unspoiled environment for raising animals. This ensures you can get high quality beef and lamb when you shop at your neighbourhood grocer or favourite supermarket.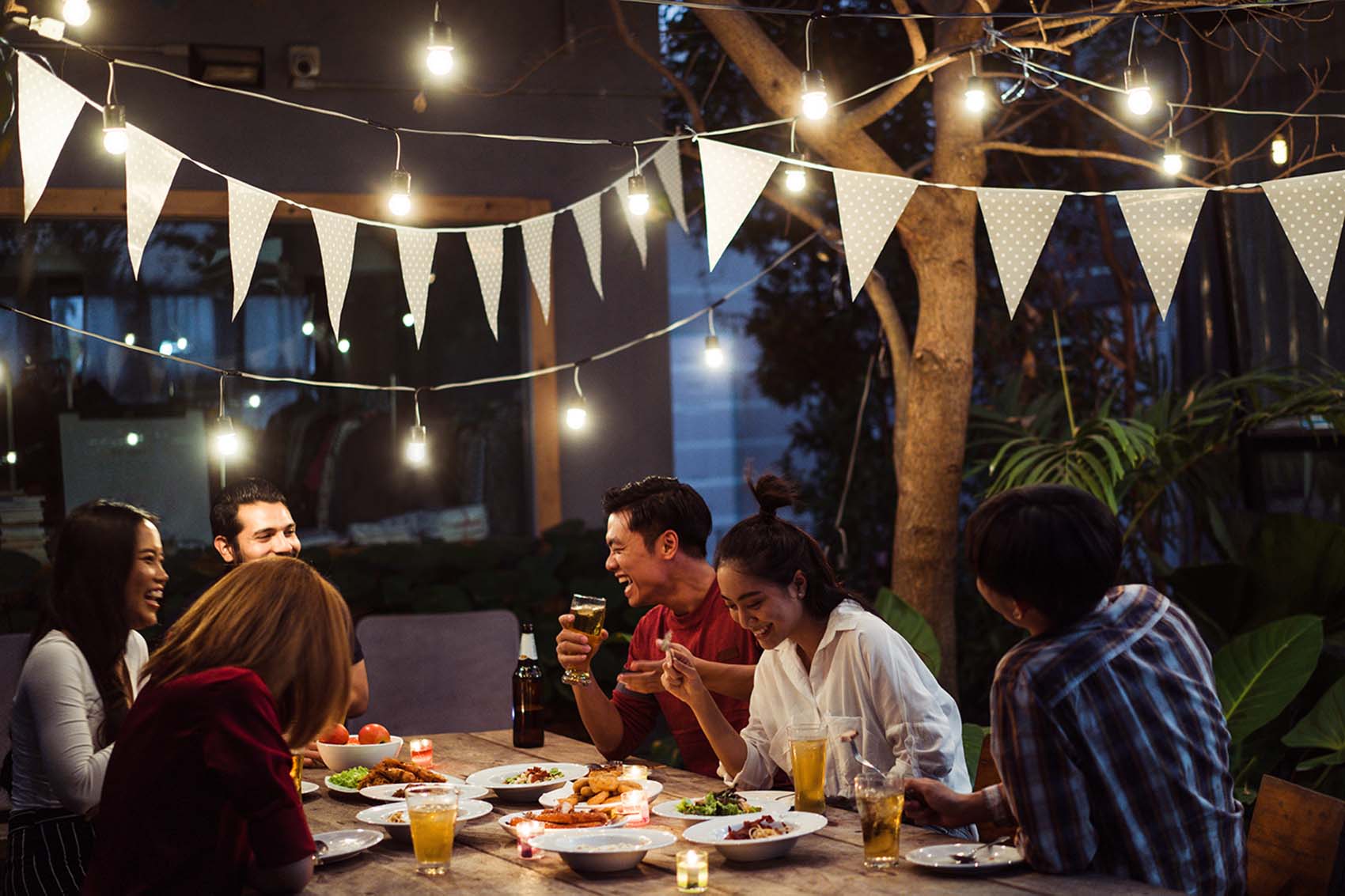 Make It A Themed Party
A good theme can elevate a party from a great night to one for the books. Themed parties are a wonderful way to tie all your ideas together while allowing your guests to be involved in the event and generate plenty of anticipation beforehand.
First, prepare a rocking playlist and party accessories to match the theme. You can keep it rustic with a garden-style dinner at your apartment patio amidst the soft glow of fairy lights and beautiful floral arrangements, or reminisce about the 2000s with Coldplay soundtracks in the background. For an added bit of amusement, get everyone to dress up as their favourite Marvel movie character (Shang-Chi, anyone?). If it is a night in with your girl squad, cosy up in some silk pyjamas and dig into the delicious food.
Pro tip: Spotify also has a "Dinner with Friends" playlist if you are far too busy to create one yourself.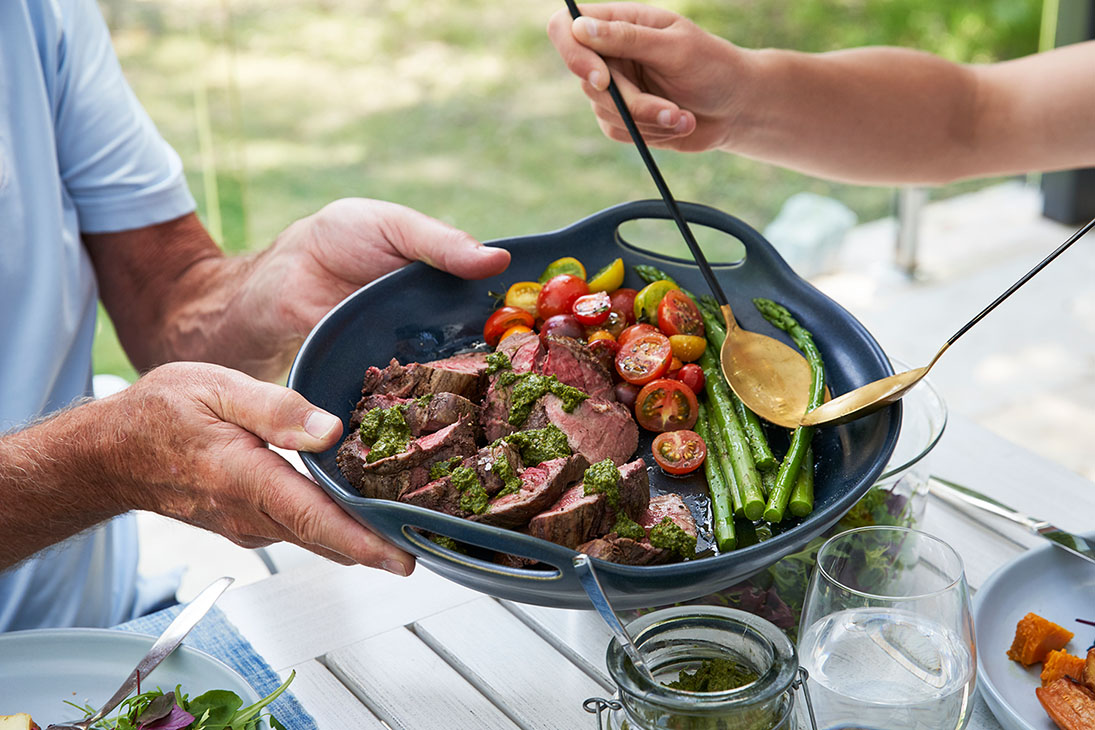 Rustle Up Dishes That Impress
Once the theme is set, it is time to whip up the dishes! To ensure that everyone enjoys a great meal, assign each person different categories of food to work with (so no two people show up with the same course) or you can even give them a specific recipe to try out.
Check out our recipes section of Australian beef and lamb dishes. Whether it's recipes using Australian grass- and grain-fed meat or a variety of quality cuts, you'll find plenty of inspiration. From fuss-free and easy-to-assemble starters like the piquant Korean Aussie Beef Lettuce Cups With Kimchi and Turkish Style Lamb Flatbreads to comfort foods like Carb-free Grassfed Beef Lasagna and hearty Aussie Lamb And Sausage Gumbo, replicate these dishes and you're sure to impress at the dinner table.
If you prefer a more casual set-up, create your own burger or gyros bar and let your guests customise their own dish from an array of flavour combinations. For an extra kick, go for Chef Adams Tikka Masala Burger With Aussie Beef or the Weeknight Lamb Gyros With Tzatziki Sauce. Best of all, these recipes come with keto- and Paleo-friendly suggestions for an inclusive menu.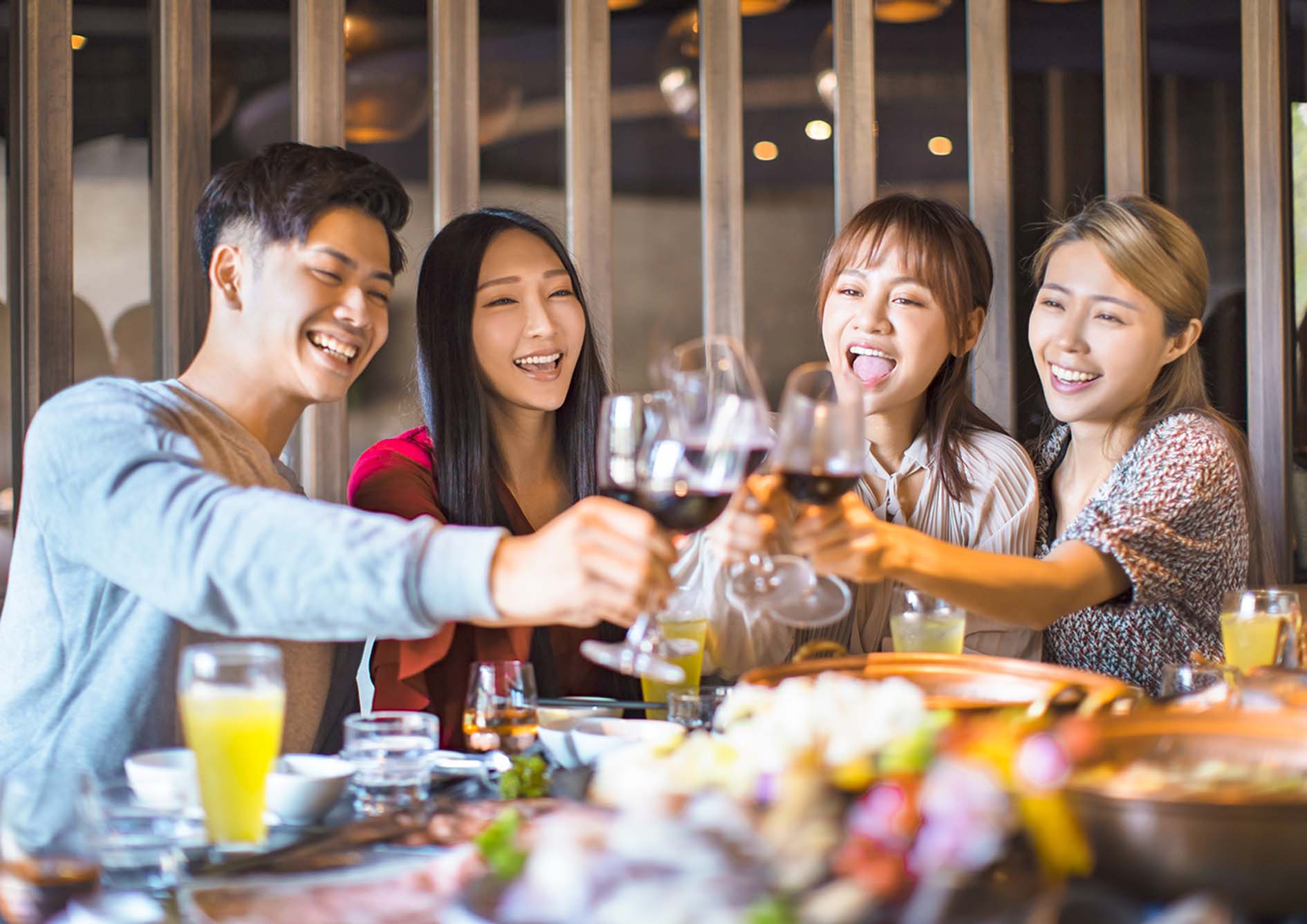 Stock Up The Wine Bar
Picking the right wines to go with red meats doesn't have to be daunting. As a general rule, the leaner the beef, the lighter the red wine. So if you are cooking the high-marbled ribeye, opt for a Cabernet Sauvignon as the high tannins present in the wine will complement the juiciness of the steak. But if your choice cut is the leaner filet mignon, a glass of Pinot Noir will do the trick.
Pairing lamb with red wine? It depends on how you plan to serve your dish. Australian lamb tends to be milder tasting and delicate because of the age and grass-based diet. To match the delicate flavours of young lamb or a medium-rare roasted lamb, a delicate wine like the Pinot Noir would pair best. If your roast lamb is served medium to well-done, consider a Chianti, Shiraz or Merlot instead as the meat will be richer in flavour and not quite as tender, so it can handle a fuller-bodied red wine.
End The Night With A Little Pizzazz
When it's time to call it a night, bid your guests farewell with a door gift. If you are feeling a little experimental, try your hand at preparing some homemade kombucha or sourdough that is all the rage. You'll know it's been a great potluck party when your guests return home with full bellies and warmed hearts.
For other recipe ideas and a dose of inspiration, check out our Instagram page