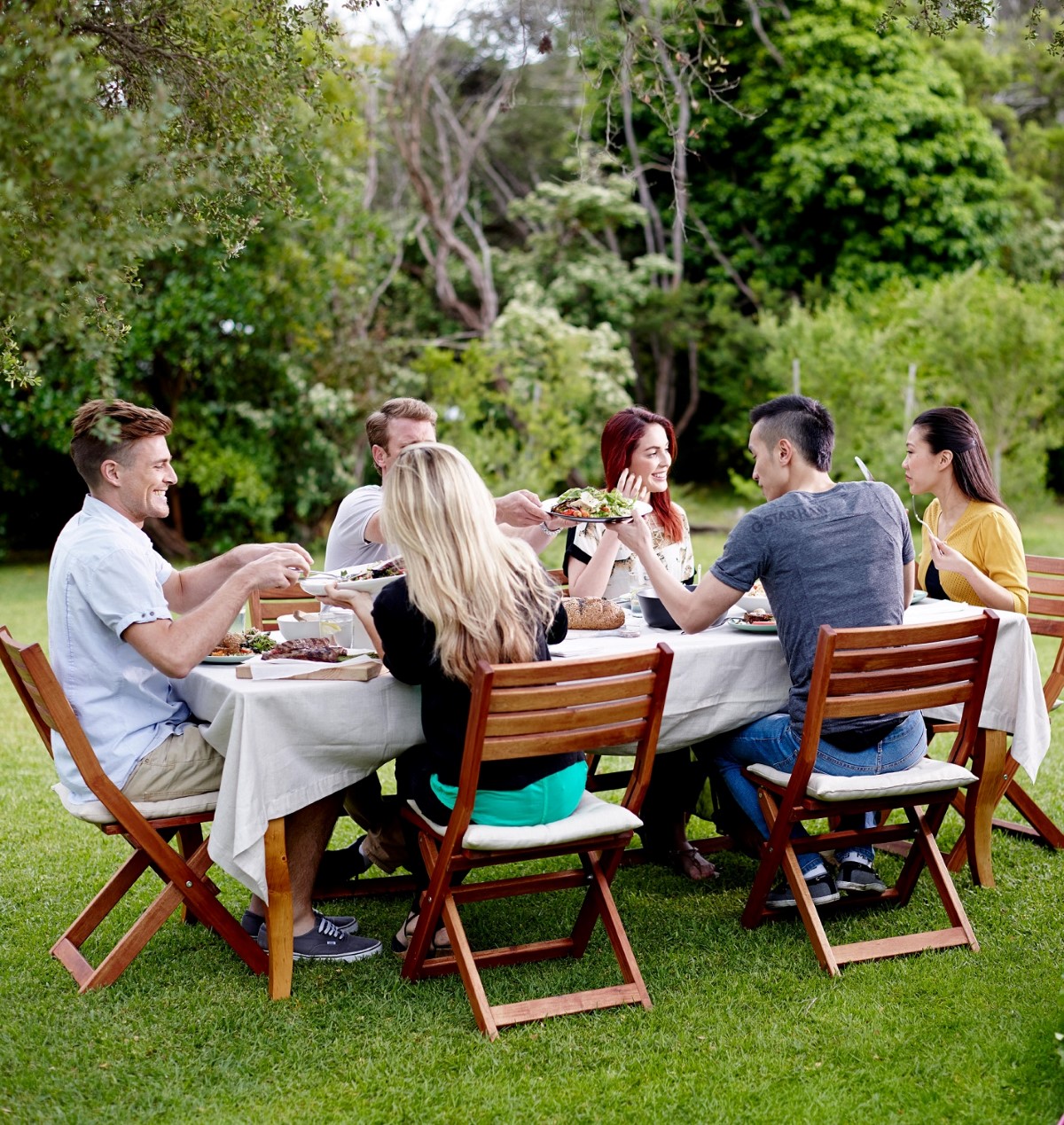 Frequently Asked Questions
Why grassfed?
Some are attracted to the choice of lamb or grassfed beef from livestock that graze on open, natural grasslands and pastures. For others, the fact that grassfed beef and lamb can contain less fat (fewer calories) than other meat products is a plus. For many more, it's the flavor of a pure product of a pure environment.
How do I cook lamb?
Served as grilled juicy chops, a tender roast or your own special creation, Australian lamb presents a delicious variety of options that will delight your entire family at any meal. Cooking options include grilling, broiling, braising, roasting, pan-fry and stir-fry, and each cut of lamb has a "best match" with a cooking method.
*Consuming raw or undercooked meats may increase risk of foodborne illness
Is cooking grassfed beef any different than cooking grainfed beef?
Grassfed meat requires less cooking time due to its high protein and low fat content. 30% less cooking time is a good rule of thumb. Before cooking, bring your grassfed beef up to room temperature. This allows for a well-seared exterior and warmed interior without having to use excessive time to cook (and dry out your meat).
*Consuming raw or undercooked meats may increase risk of foodborne illness
Since Aussie beef and lamb comes from across the globe, doesn't that harm the environment?
Our grassfed beef and lamb comes from Australian lamb suppliers committed to environmental sustainability. Transportation of meat by ship is actually very efficient, contributing less than 5% of greenhouse gas emissions and energy use from Australian farms to our stores. 'Food miles' are a fallacy. They are not an accurate or relevant indicator of environmental impact.
Where can I purchase Aussie beef or lamb?
Our "Where to Buy" tool makes it easy to find Aussie beef and lamb near you! Enter your zip code and retailers near you will appear on the map.
How nutritious are Aussie beef and lamb?
When it comes to choosing healthy proteins, lean Australian beef and lamb is a delicious and healthy choice for beefing up your high-quality protein needs. With Australian cattle and lamb raised predominately on pasture, Aussie beef and lamb products are lean and naturally contain 13 essential nutrients required for good health, including Zinc, Omega-3 and B vitamins. Beef and lamb are also one of the best sources of well-absorbed iron (otherwise known as heme-iron) and zinc, more effective than the iron and zinc found in plant-based foods. Iron is important for energy, brain function, healthy growth and development, particularly in babies, toddlers and children, and zinc is important for a healthy immune system. The latest dietary guidelines from the USDA recommend eating 3- to 6-ounce portions of lean (less than 10% fat) or extra lean (less than 5% fat) meat three to four times per week. Enjoy with vegetables for a satisfying, tasty meal, which will help to meet your daily iron and zinc requirements.
How does raising Aussie beef and lamb affect the environment?
Sustainable production is a way of life in Australia. Since 1981, farm water usage has reduced by 65% and greenhouse gas intensity cut by 14%. Australia's unique climate and environment is ideal for livestock grazing. This is why most Australian cattle and lamb are 100% grassfed and finished. Nearly half the land in Australia is under the custodianship of farmers. They steward the land to ensure healthy soil, year-round vegetation growth as well as manage the rejuvenation of wildlife reserves and waterways.
What does Australia do to ensure the safety of the beef and lamb that's sent to the US?
Australia has a long history of safe and successful beef and lamb exports over many years and is very proud of its food safety record. Our red meat production is supported by a robust and highly regulated system: the Australian Export Meat Inspection System (AEMIS). In addition, meats are inspected at the ports in Australia, sealed, and checked again by USDA's FSIS upon arrival to the US.
What does Australia do to make sure the meat they produce is traceable?
Traceability isn't just a good idea; in Australia, it's the law! In Australia we have a nationally legislated whole-of-life livestock ID system that tracks meat all the way back to the farm where it was raised.
Where can I get more ideas to cook Aussie lamb and beef?
There are many different ways to prepare lamb during the year, from grilling, and roasting to braising and stir frying. Visit our "Recipes" section for inspiration and detailed recipes.
You can also visit our Facebook page where we share cooking tips, recipe inspiration and more. Find us at www.facebook.com/aussiebeeflamb