Easy Beef And Lamb Cooking Ideas For Valentine's Day
Best Meat Cuts And Pro Tips For Novice Cooks
Yes, V-Day is here again. Even if you have left it too late to make a reservation at the feted new restaurant in town or simply do not have the appetite to brave the crowds, you can still spend the special occasion at home. Why not prepare a restaurant-worthy dinner at home to impress your other half? Not confident of your culinary skills? Rope in your partner to make a meal together and enjoy the bonding time in the kitchen. Of course, extra brownie points if you decide to cook the meal as a surprise!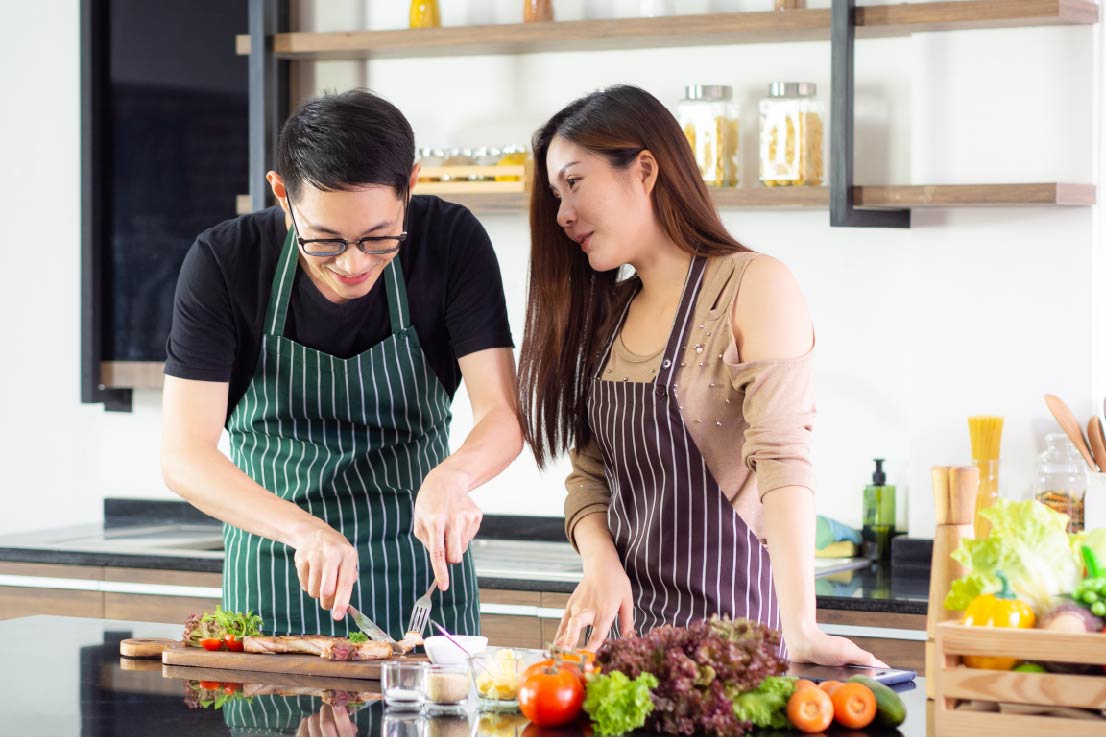 For the clueless cook, the idea of stepping into the kitchen may seem like a daunting task, but trust us, you don't have to be a Gordon Ramsay to ace Valentine's Day dinner. With the right tips and ingredients, you'll be able to pull off a romantic meal. We spoke to two chefs on how to prepare a fuss-free meal using the right Australian beef and lamb cuts without spending too much time in the kitchen.
The Perfect Beef Menu At Home
For beginner cooks, simplicity is your best ally. When choosing the best Australian beef and lamb cuts for a foolproof experience, opt for the ones that are easier to handle in the pan or oven.
"Cuts from grain-fed cattle are most suitable. The rib-eye or sirloin cut is known for their uniform thickness and more consistent marbling. This will help you to achieve a juicy flavour and the level of doneness you are aiming for," advises Co-Owner and Head Chef Thuan Tran of Restaurant Esta in Ho Chin Minh City.
Do not be shy to ask for help. Your neighbourhood butcher should be able to advise you on the best cut for the dish you want to prepare, if their meat is cut to order, how much to serve for two persons and share some storage tips.
Once the grocery shopping is done, cooking the perfect steak should be your next goal, especially for novice home cooks who are preparing their first Valentine's Day meal. Sam Burke, Product & Business Development Manager and Corporate Chef, Meat & Livestock Australia suggest first-timers can attempt a rib-eye steak with Hollandaise sauce or an onglet steak with porcini mushrooms and red wine jus. A chimichurri sauce and a side of French fries are classics and never fail.
For more information on how to achieve restaurant-quality beef, refer to these top tips from chefs in Asia
Still nervous? Fret not as there is an app – SteakMate – by Aussie Beef & Lamb that's designed to help you cook the perfect steak. Just key in the cut, thickness, cooking technique and preferred doneness, and it will tell you how best to cook it. Android users can download the app here, while Apple users can find the app here.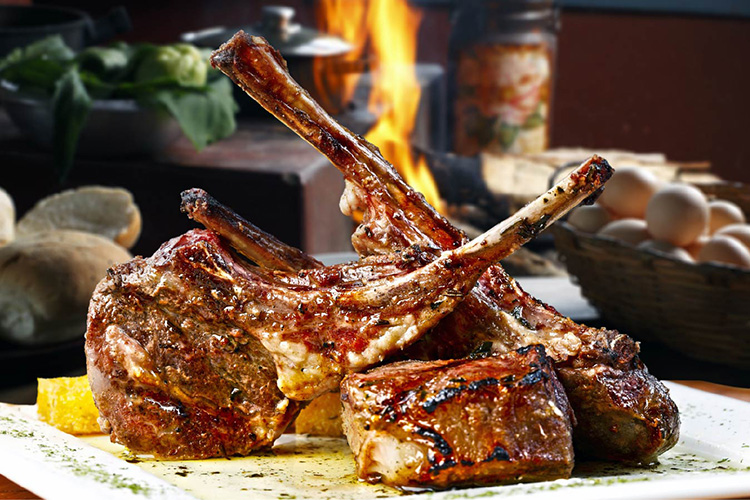 Thuan Tran shares an easy roasted lamb rack recipe that takes less than 30 minutes. Preheat the oven at 220 degrees C. Season the cleaned lamb rack with salt, pepper, rosemary and olive oil for 2 minutes. Roast the lamb in the oven for 15 minutes. Then let it rest for 7 minutes before serving. If your partner prefers lamb, slow-cooked lamb shoulder is a great option. Or better yet, try this easy Australian lamb shoulder recipe.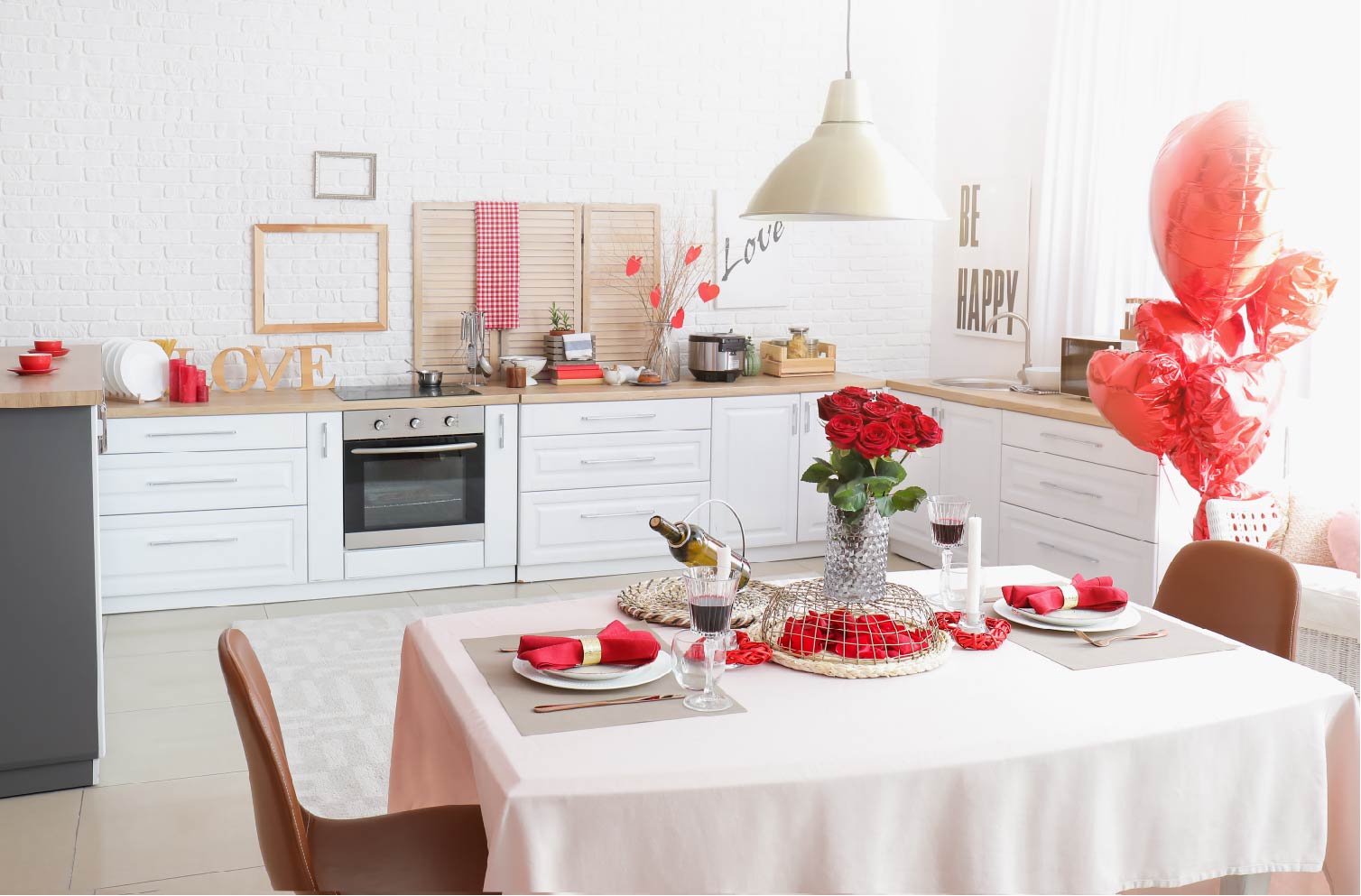 Create a Restaurant Experience
Once you have the steak or lamb rack covered, the rest will fall into place easily. Valentine's Day is all about creating a romantic ambience so make sure you put in some effort to decorate the table with some fresh flowers, candles and fancy tableware.
Don't just stop at the cooking. Like how restaurant servers bring the food to you, do the same. "It's about bringing the fine dining experience to your home. If you are serving a big steak, carve it at the table in front of your partner instead of just placing the meat on the plate. Serve tasty sides like crispy potatoes, green vegetables, horseradish jus. It's about delivering the experience," says Sam.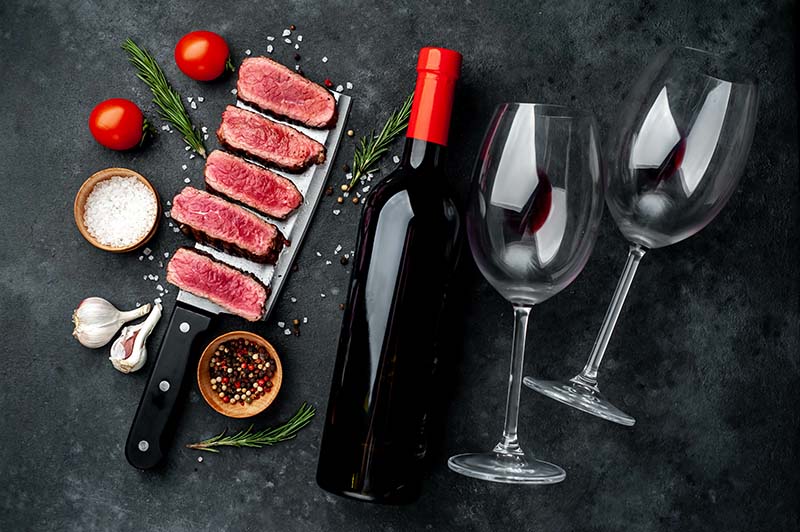 A good bottle of wine or two will go a long way to elevate the dining experience. Red wine may be the oldest trick in the book but there's a reason why it works. "The tannins in red wine from the grape skin during the ageing process go really well with meat, especially a Scotch fillet or rib-eye steak. The buttery flavours of the meat and the drier style of the wine work to balance each other.", says Sam.
With this handy guide, you'll be ready to impress your other half. Have a meatlicious Valentine's Day!