Everything You Need to Know to 'Beef' Up Your Next Air Fryer Meal
Cook beef perfectly in an air fryer, we give you the top tips and recipes
The air fryer has only risen in popularity since entering the market over a decade ago — it's safe to say that this appliance isn't just a trend or a fad. The ease it allows one to cook healthy meals will ensure that the air fryer revolution is here to stay. Your meals will be lighter overall, definitely simpler and unerringly consistent. This nifty kitchen tool works well to create beef dishes as it can bring out the delicious and nutritious flavours of premium quality red meat.
Here's a quick all-you-need-to-know about air fryers, some tips, tricks, as well as a variety of beef recipes you can put to the test.
How does an air fryer work and what can I air fry?
One of the first things to note is that an air fryer doesn't really fry. Although it may produce similar results to a deep fryer at times, its method is very much similar to how a convection oven works. An air fryer cooks by circulating hot air around the food that can reach up to 200°C, which can produce the distinct crisp of oil-fried foods without the need for excess oil. Meanwhile, the intensity hot air brings to the cooking process also makes the air fryer a suitable tool for roasting and even baking. In short, if you can fry it, roast it or bake it, then you can air fry it.
Benefits of Air Frying
Apart from being a fryer, oven, and toaster in one convenient counter-top tool, another obvious benefit of the air fryer is that it can reproduce the effects of deep frying without the use of oil, which directly translates to a lower-calorie output. Needless to say, an air fryer is also a lot safer to use than a deep fryer, particularly in a home with young children. Air fryers are also simpler to use than conventional ovens and - more importantly - easier to clean as well!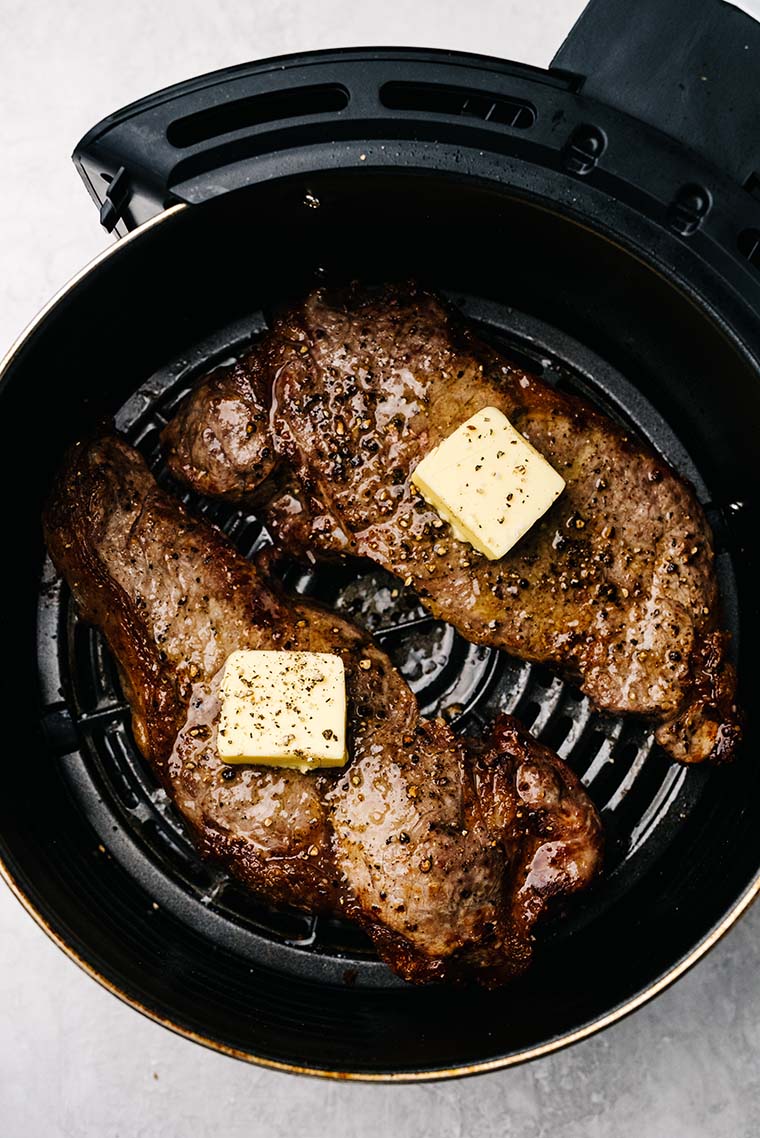 Tips, Tricks and Hacks
Before you get excited about a shiny new kitchen gadget, be sure to read the instruction manual because not all air fryers are made equal. With a multitude of makes and models in the market today, invest some time in fully understanding your device's many functions and features to make the most out of your new tool safely. As with any other kitchen appliance, don't forget to clean your air fryer regularly to maintain food safety and hygiene. Just like a convection oven would, most air fryers also need to be preheated in order to achieve optimal performance. Meanwhile, add-on accessories like baking trays, wire racks, grill pans and even cheat sheets can add even more versatility to the already-multifaceted air fryer. Finally, have fun with your new toy. Express yourself, be creative and fall in love with cooking all over again.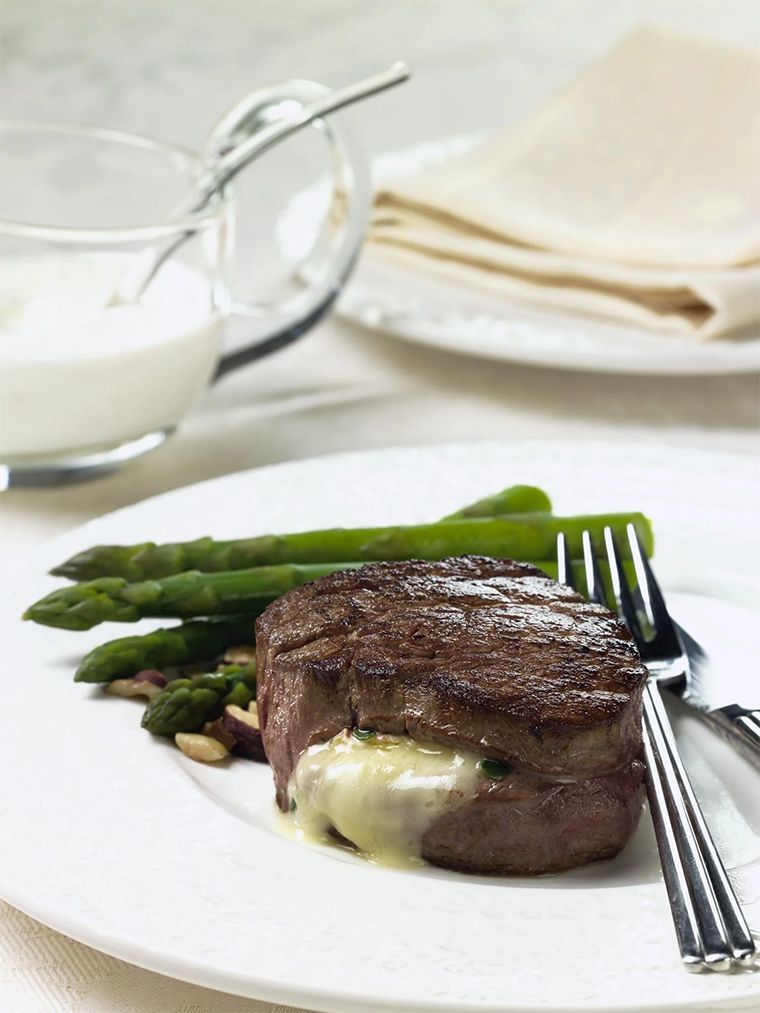 Why the air fryer is a great tool to cook beef
When it comes to Australian beef with its bold flavours and high nutrition value, an air fryer can simplify cooking to bring out the meat's natural beefy goodness. A cut of beef sirloin, for instance, essentially needs only a brush of oil and a few minutes in the air fryer to transform into a succulent steak. On top of that, cooking a steak at home can now be a mess-free affair. Say goodbye to oil-splattered kitchen counters and cooking smells. Washing and dirty utensils are also keep to the minimum.
Here are some recipes utilizing sustainably-produced Australian beef that can make good use of an air fryer.
Beef Steaks and Patties
In order to get that beautiful pink shade inside a piece of meat while keeping the crisp of its exterior crust, it is beyond crucial to get an even temperature on all sides of the meat and that is where the air fryer excels. Preheat your air fryer and place your nutrient-loaded oil-brushed Aussie steaks at room temperature on a wire rack inside the fryer so that it cooks on both sides without needing to be flipped. As you would with a pan, be sure not to overcrowd the fryer. Space the steaks out to ensure hot air can circulate between the steaks. Try out this Citrus-soy Australian Beef Ribeye Steak with Corn & Pepper Medley recipe, replacing the frying pan with your air fryer. Every air fryer has its quirks and every piece of meat is different but as a general rule, cook at 200°C for 12 minutes for medium. For the more confident home-cooks, test your mettle with this mouth-watering Brie-Filled Australian Beef Tenderloin with Horseradish Cream & Asparagus recipe - just remember to insert your drip tray before hitting start and you'll thank yourself during the wash-up.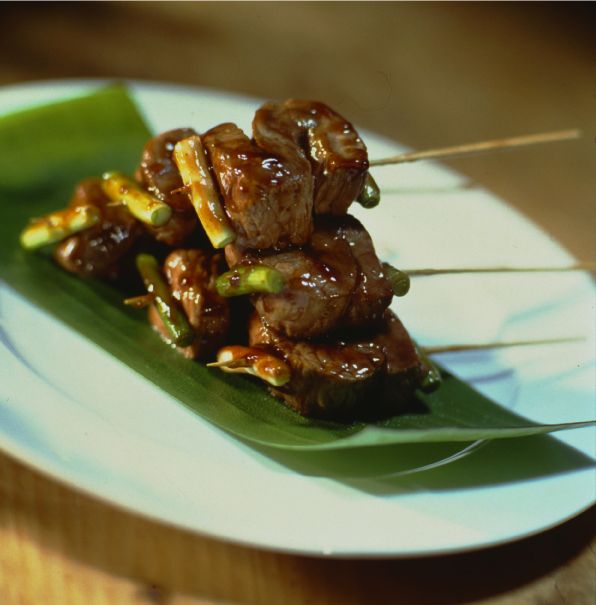 Satay and Skewers
As for skewers, you will never need to fire up the grill again, especially if you just want to whip up a quick party snack. This already-easy Beef Party Skewers recipe gets even simpler with the help of an air fryer, as well as being less messy and of course, way more fun! Some air fryers include skewer add-ons which suspends the meat for an even cook. Alternatively, a satay stick could do the trick as well - just soak each stick in water before cutting it to a length where either end sits on the fryer basket.
Baking Beef
The air fryer is also ideal for baking as its process is similar to a traditional convection oven, with its only drawback being limited capacity. Apart from baking cakes and cookies, one great use of this function of the air fryer is to repurpose leftovers. Simply replace the casserole dish with your air fryer's baking pan in this Leftover Roast Beef Shepherd's Pie recipe for a tasty, nutritious and sustainable meal. To convert a convection oven recipe to an air fryer recipe, simply reduce the advised temperature by about 14°C, reduce cook time by 20%, and voila!

For more beef recipes in a variety of cuisines, visit: https://www.aussiebeefandlamb.sg/recipes/beef/