AN OVERVIEW OF FEEDLOTS, PROCESSING AND VALUE-ADDING
The Australian red meat industry has been more than 200 years in the making. Foundations laid many years ago have helped us evolve into the dynamic and progressive entity we are today. The combined integrity of our farmers and processors, along with the advantages of an unspoiled environment, has underpinned Australia's reputation for producing some of the highest quality beef, lamb and goat available. Australian red meat is certainly a product of its environment.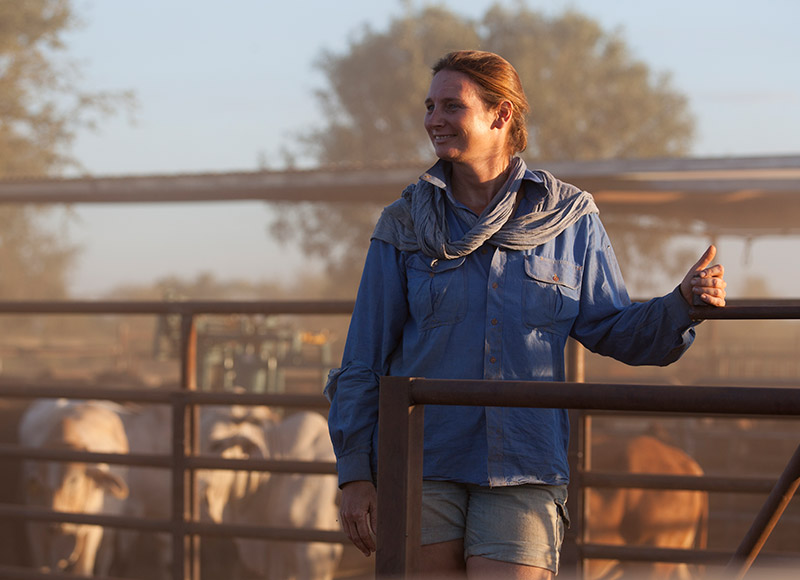 AUSTRALIAN FEEDLOTS
In Australia, grainfed cattle spend 85-90% of their lives on pasture, and about 2-3% of Australia's cattle are in feedlots at any one time. A cattle feedlot is a managed facility where livestock are provided a balanced and nutritious diet for the purpose of producing beef that's consistent in quality and quantity. Grainfed cattle spend most of their lives on pasture before going to feedlots for 'finishing' to reach specific market weight requirements. The amount of time cattle spend in feedlots depends on customer requirements. There's around 450 accredited feedlots throughout Australia, with the majority located in areas in close proximity to cattle and grain supplies. For more information about the Australian feedlot industry, visit www.feedlots.com.au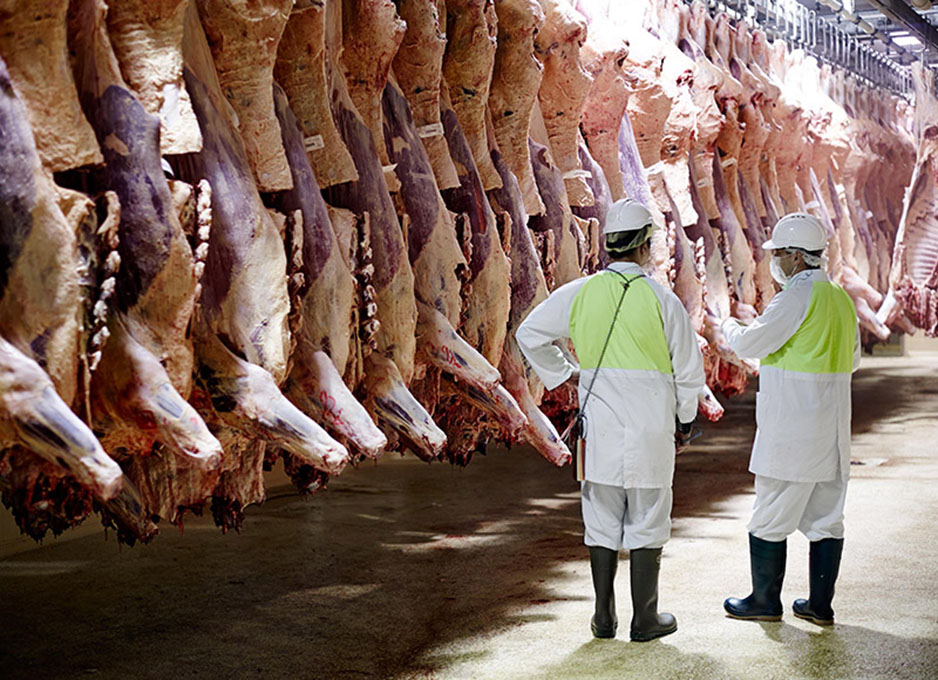 PROCESSING
Australian processing facilities operate under strict Federal Government legislation. The humane treatment of cattle and sheep during the slaughter process in the abattoir is paramount, as is the focus on maintaining quality and safety throughout.
The Australian meat processing sector is a world leader in beef and lamb dressing and fabrication. Australian abattoirs employ the latest technologies to ensure continued improvement in production efficiency without sacrificing superior levels of meat safety.
While plants differ in design (depending on the variety of markets they service and the species they process), each utilises the most up to date technology to ensure efficiency, safety and reliability.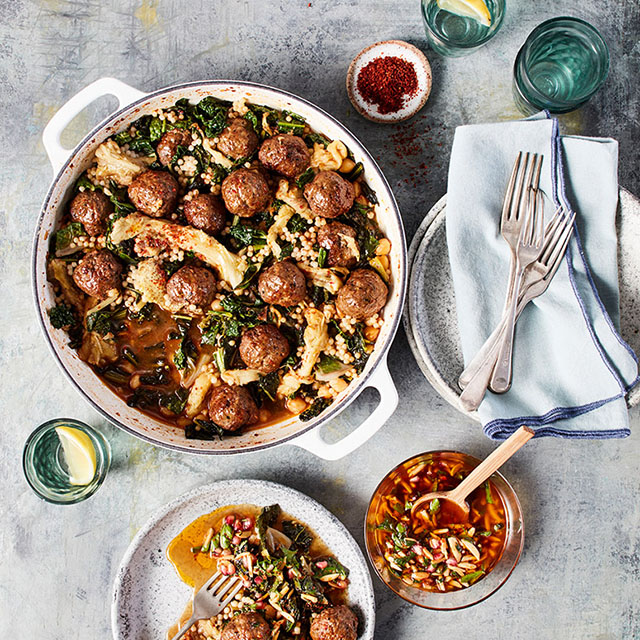 VALUE ADDING
The Australian red meat industry is focused on adding value for its customers across the whole supply chain, even if it's hard to tell where processing ends and value-adding starts. For Aussies, value-adding commences when significant changes are made to the basic nature of red meat. Value-adding may take a number of forms, including:
Preparing retail-ready products such as mignons, diced meat, sausages, patties, kebabs etc
Adding ingredients to raw meat such as bread crumbs (schnitzels), vegetables (stir fry), seasoning or spices
Processing raw meat into small goods (e.g. corned silverside, pastrami)
Preparing oven-ready frozen meals (e.g. particularly for microwave heating)
Cooking the product prior to sale (e.g. pre-cooked roasts, heat-and-eat meals)
Packaging meat for longer shelf life (e.g. modified atmosphere packaging)
Ultimately, value-adding is about delivering something special to our customers. Value-added Australian beef and lamb is a great addition to any menu or cuisine.